What shape is your body🏝?
1、Best swimwear for apple shape
Apple shapes have perfect pins with balanced shoulders and waist; a full bust and a round tummy. So highlight your lean legs with high cut bikini bottoms and tummy shapers. Tankinis are excellent at hiding muffin tops and untoned tums. Dark, solid colours create a lean silhouette.
2、Best swimwear for a pear shape
Balance out your bottom-half with a mix 'n' match bikini. Choose patterns and detailing on the top with a dark coloured, plain bottom to draw the eye up.
Styles with ruffles or patterns on the top will emphasise your toned upper half. A halterneck bikini top will give the illusion of wider shoulders which will balance out your hips.
3、Best swimwear for a boyish figure
If you're lacking up front, bold prints (espesh horizontal stripes up top) and padding help add a little 'oomph'. Try retro-inspired swimsuits with ruching and seaming to create Marilyn Monroe style curves. A halter maillot style works wonders for a smaller chest. No boobs? Nope, just great cleavage! 
4、Best swimwear for an hourglass figure
Ahhh, the classic bombshell look: a full bust with rounded hips and a waspish waist. Jel! Your curvaceous body shape suits a classic bikini with a bra style top (plus underwiring for support) and leg-lengthening high-cut bottoms. Don't be afraid to show off your stomach – it's all about your va-va-voom curves, after all.
5、Best swimwear for an athletic figure
If you're heart-shaped you'll have narrow snake-like hips and a weeny waist with wide, athletic shoulders and a full bust - just like an Olypian swimmer, right?
Balance out your lower half with patterned bikini briefs to draw the eye down to your hips and waist. Oh, and try an underwired bikini top for support.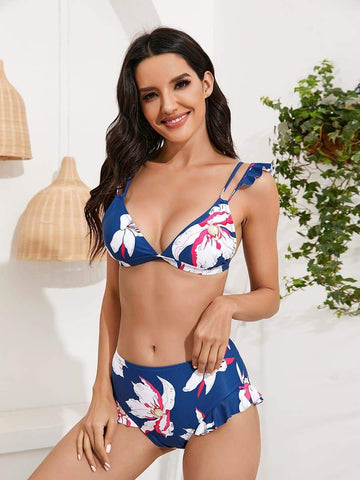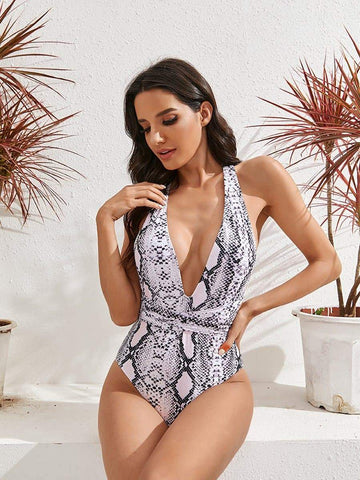 Looking for more summer must-haves👉👉Summer Mae